About Us | Honors and Celebrations | Our Founder and Board of Directors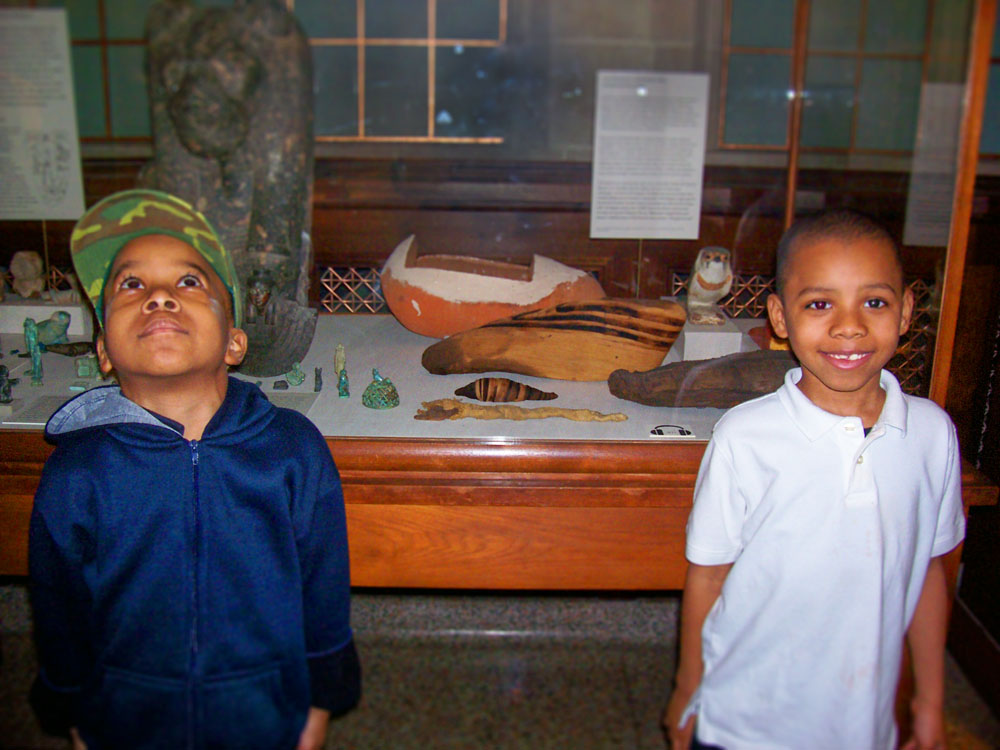 Cool Classics!
 is incorporated as a Nonprofit under section 501 (c) (3) of the Internal Revenue Code.
Since its 2006 pilot program at the Walt Disney Magnet School, Cool Classics! has offered after-school programs at five public schools – Horace Greeley Elementary School on the border of Lake View and Uptown; William C. Reavis Math & Science Specialty Elementary School in Kenwood, Jane's Place at Nettelhorst Elementary School in Lake View, Jackie Robinson Literature and Writing Elementary School in Bronzeville on the border of Kenwood and Oakland and Emmett Louis Till Math & Science Academy in the Woodlawn neighborhood – and at The University of Chicago Charter School, Donoghue Elementary Campus in Bronzeville. "Cool Classics! Summer Cool" started as part of the Chicago Park District's Clarendon Park Community Center's Summer Camp in Uptown.
Our work has been featured in the Chicago Tribune and on The Talk with Marion Brooks.
The Chicago School of Professional Psychology awarded one of our teachers the 2014 "Outstanding Student Award" for her exemplary work, and gave the 2014 "Site Supervisor of the Year Award" to Founder and Executive Director Mara Tapp.
The artwork and activities of Cool Classics! participants are regularly displayed at the Chicago Public Library branches including the Blackstone Branch at 4904 S. Lake Park Ave.; the Bessie Coleman Branch at 731 E. 63rd St.; the Chicago Bee Branch at 3647 S. State St. and the Uptown Branch at 929 W. Buena Ave. Our children were delighted to be featured on the CPL's new website. The artwork of our Greeley participants was the first news item on the Uptown Branch page. Our Robinson students' art was featured on the Blackstone Branch page.
The children of Cool Classics! were honored to be able to record with Ella Jenkins, the internationally known children's singer and musician, in 2009. That CD, Ella Jenkins: A Life of Song, was released in connection with the opening of the Smithsonian National Museum of African American History and is available at bookstores or through Smithsonian Folkways Recordings. In Spring 2011 Ms. Jenkins gave a special concert at Greeley School to thank the children of Cool Classics!, which was part of a profile of her that aired on WGN TV. Ms. Jenkins and the new CD were featured in a Chicago Tribune column, which mentioned Cool Classics!
A generous donation from Ms. Jenkins started a Cool Classics! Lending Library, which now has over 1,500 volumes that participants can check out and read at home. The overwhelming donations of patrons in Border's Spring Book Drive at the 2817 North Clark St. store greatly expanded our collection. The library is wildly successful and participating children are reading with great excitement, making recommendations to their friends in Cool Classics! and keeping track of their reading for the year. You can help build the Cool Classics! Lending Library by donating a children's book from our wishlist.
Alumni of the 2008-2009 Cool Classics! programs at Donoghue and Greeley starred in videos that were central to the "What Does It Say to You" exhibition at the Spertus Museum. We were so proud of our students and their analysis of objects from the museum's collection. We hope you got a chance to visit the show, which ran from September 2009 through June 2010.
Credits
Photography for the pilot was by Kirk Shepherd, one of Chicago's premier portrait photographers, of Kirk Shepherd Photography, LLC. His specialties include children, families and working in outdoor/natural light locations. Please visit www.ksphoto.net
Logo Design by Zack Hull and Naïveté Studios.
Website design and maintenance by Eric Carr, Jason Birchler, Emily Evans, Brittany Foster, Alexandra Geffen, Julia Hogikyan, Eliza Kramer, James Milan, Peter Murray, Kenneth Oshita and Biankha Perez
Books for the Cool Classics! pilot are purchased from and donated by Powell's Bookstores, which have been selling quality used, rare, bargain, and out-of-print books in Chicago since 1971. Powell's now has three large stores, with over 50 subject areas, specializing in scholarly subjects, but also carrying a deep selection of trade books. All stores feature extensive children's book collections. For more information, visit its website at www.powellschicago.com